Life Insurance & Other Insurance Quotes

---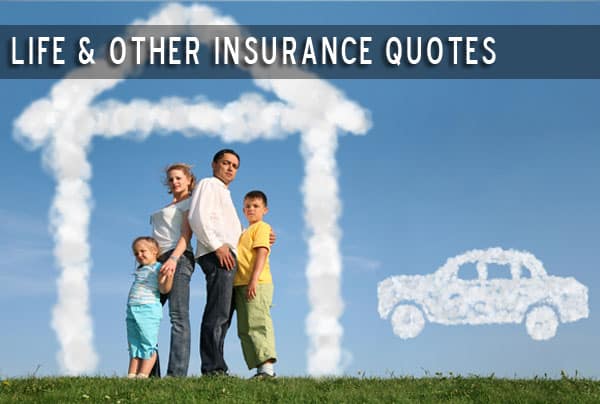 Although we focus mostly on funeral cover, we do provide quotes for various insurance requirements. Funeral insurance is just the tip of the iceberg. If you already have funeral insurance, it might be time to get insurance for all your other needs.
At PrimeSure, we can assist you with more than just a funeral policy. We are registered with Santam, Auto & General, Unity and Frontline. We can help you find quotes for just about anything you need. This can include insurance for a car, bike, boat, trailor or even business.
Short Term Insurance
---
If you own a car, house or just the contents of your home, you will have heard the term short term insurance. Short term insurance will insure you against loss of your assets. For example, if you insure your vehicle, you can rest assured that if you are involved in an accident, you will receive financial assistance.
Life Insurance
---
Life insurance is a long term product designed to ensure financial stability when you pass away. Life insurance will usually be a large amount that can settle debt, or even pay for education. Life insurance is a sure way to ensure that your family will not have to struggle financially when you pass away. Unlike funeral insurance, Life cover will take longer to pay out. This can take months to settle. They are not designed to compete against each other. They serve a different purpose.
Car Insurance
---
There are various options when it comes to car insurance. We can assist you whether you have a luxury sports vehicle, or average soccer mom van. You can insure your vehicle for a wide range of scenarios. You can insure your vehicle for third party only, or even full comprehensive. We want to help you find the best insurance at the most affordable rate.
Home Insurance
---
Sometimes it feels like our homes are low risk. This does not mean that you do not have to ensure your assets. The last thing anybody wants is to lose everything due to a fire or burglary. Home content insurance does not cost you an arm and a leg. It does, however, provide you with the peace of mind that your belongings are safeguarded against loss.
Business Insurance
---
A business can provide a lot of joy to its owner. However, if something goes wrong, it can be devastating. It's important to insure all your vehicles, equipment and even building. If something goes wrong, you obviously need to get back on your feet as soon as possible. Business insurance can assist you at a time when you need it the most.
Funeral Insurance
---
Funeral cover does not need much of an introduction. We covered the topic in vast detail all over the site. We provide free quotes for AVBOB, Metropolitan & Discovery Life. For more information regarding this product, feel free to visit almost any page on our website.
---