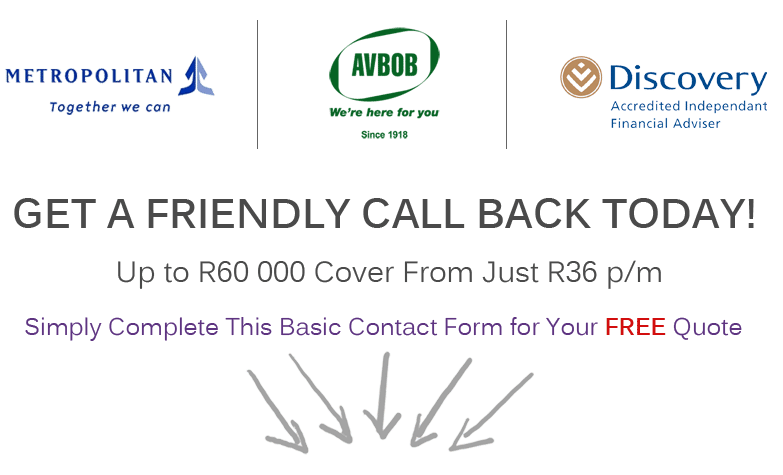 Funeral Cover Providers South Africa
---

About Funeral Cover Providers in South Africa
---
There are many reliable funeral cover providers in South-Africa. We have found 3 companies we feel are reliable and trusted. We represent 3 of South-Africa's biggest funeral cover providers for a reason. The last thing we want to do is associate our company with a provider that can't be trusted. All the funeral cover providers listed on our website have proven themselves in the industry.
It's important to establish your needs when selecting a funeral cover provider. Some provider will offer you a cash payout only. This means you get your cash benefit; you can use the money for anything you want. You can thus find relevant service providers. You can pay them with the money you received from your funeral cover provider. One of the major benefits of using a cash only provider is you are in always in full control. You get to choose the companies and services you require. Alternatively you can get a provider that will offer a cash benefit, and funeral arrangements. This means you will still receive your cash payout. You can then make use of your provider to arrange everything for you. Your cash payout will be used to cover the requested services. All remaining money will be given to the beneficiary. Lastly you can get a funeral provider that offers a cash benefit and living benefits. This will usually be most relevant for a younger applicant. With living benefits, you get benefits you can use while you are alive. This includes discount on products and services.
It's important to establish your needs. It doesn't matter what option you choose, they are all very effective. At the end of the day, it's about your own unique requirements.
Finding the most relevant funeral cover provider for your needs does not have to be difficult. We cover the entire spectrum on our website.
The Funeral Cover Providers We Represent are Watered down to the Following:
---



---
If you are unsure about your requirements, feel free to visit every respective provider. We have listed all the benefits for each provider under their own sections. You can click on the name above; it will direct you directly to the provider product page.
Remember that when you sign up with our service, you become a client of the respective provider. It's important to read through everything provided on their page. This can give you a good idea of what the company is about. We trust all the providers and have a long standing relationship with the funeral cover providers we represent.
We absolutely suggest that you read through all the providers before you make your final decision. This way you can ensure that you have the most relevant funeral cover provider for your needs. If you have any direct concerns or questions, feel free to ask the consultant when we contact you.
 Here are Some Pages That Might Interest You:
---
Funeral Cover for Extended Family
---