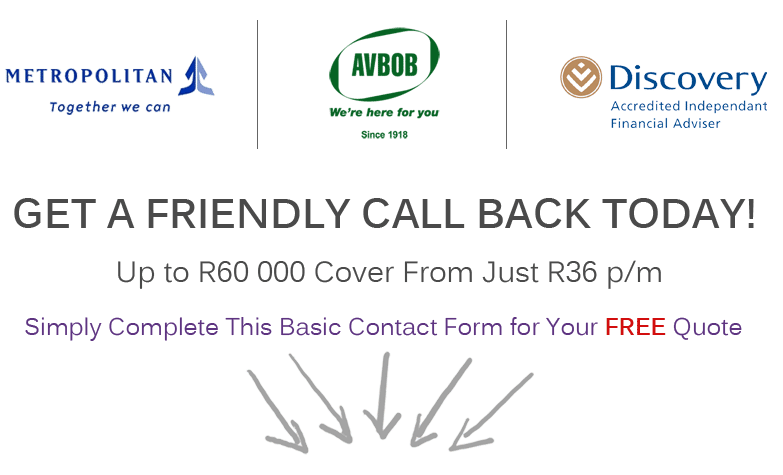 ---
Cashback Funeral Cover
---
---
About Cashback Funeral Cover
---
We all like receiving something back from our insurance providers. Funeral cover should be no different. Some of the leading funeral cover providers provide a cashback funeral cover option. With the cashback funeral cover option, you will get some of your hard earned money back in your pocket.
With a cashback funeral cover, you will receive some of your premiums back in cash. This money can be used for whatever reason you deem fit. You can take a deserving holiday or even buy the latest flat screen television. In some cases, your cashback funeral cover, can give you as much as 1 year's premiums back every 5 years of paying your policy. This means that you will get your monthly premium x 12 every 5 years. This is provided there was no claim during this period.
Cashback Funeral Cover Example:
---
Let's say, for example, you pay R300 a month for your funeral plan. You will receive a cash amount of R3600 after every 60 months. This is just one way funeral cover providers use to thank you for your loyalty. It's important to know that your policy must be in force for the full 5 years. If your policy lapses for whatever reason, your 60 months will start from scratch.
There will usually be no difference between a cashback funeral cover and normal funeral plan. The benefits will be similar. This benefit is basically an incentive to stay loyal to your funeral cover provider. In return, they will reward you with a cash bonus. It's important to ensure your benefits are similar. When taking out a cashback funeral plan, ask your consultant what the difference will be between the two options. It most cases it will be exactly the same.
To find out more about cashback funeral cover options, feel free to ask your friendly consultant for more information. To get a cashback funeral plan, feel free to complete our basic contact form anywhere on our site.
When we contact you, you can discuss this option with one of our friendly consultants.
Here are Some Pages That Might Interest You:
---
Funeral Cover for Extended Family
Funeral Cover for Employees / Groups
---