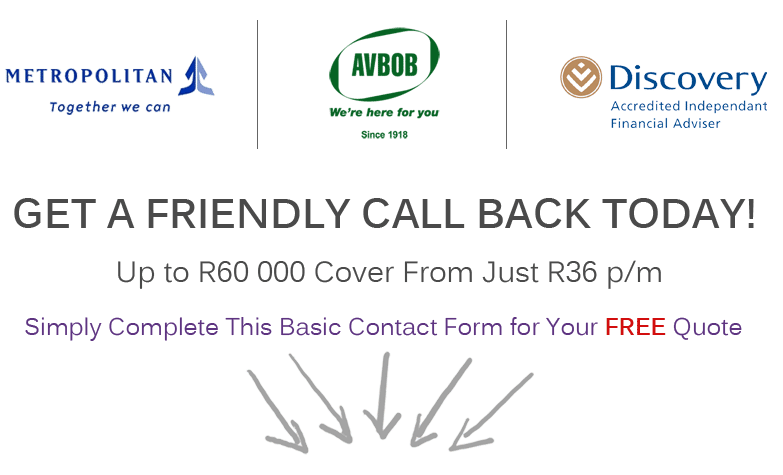 ---

Head Office: (012) 663-4923
Address: 5 kersieboom Crecent, Centurion, 0175
---
Funeral Cover Me | Reasons to Use Our Service
---
Funeral Cover ME is an innovative new way to find funeral cover quote online. We represent some of South-Africa's leading funeral cover providers. We have made sure that we can offer our valuable clients a broad spectrum of funeral insurance products. We provide a free service to the South-African nation.
With Funeral Cover me, you can sign up anywhere in South-Africa. We can accommodate our clients over the telephone, or visit them in person. If you are in the Gauteng area, one of our friendly reps can visit you face to face. We can arrange your funeral cover during lunch, or even after hours. We can accommodate our clients in almost any language in South-Africa.
We are a fully registered financial services provider and will be able to assist you with every industry related need. When you apply using our service, you will receive just one phone call. We do not hand your details directly to the provider. This means that you will not be bombarded with phone calls when you apply for one insurance product. We designate one consultant to your details. You don't have to fear that you will unnecessary sales calls. We provide a complete solution and trust that you will be satisfied with our humble service.
Risks of Not Having Funeral Cover
---
Your Family Might Not Have Access To Funeral Benefits
You Might Not Be Able to Arrange a Deserving Funeral
Your Family Might No Have The Funds To Bury You
You Might Have to Pay for the Funeral in Full
Funds Might Not Be Available Fast Enough
Your Family Might Occur Extra Debt
Death Can Happen Unexpectedly 
Might Increase Family Trauma
At Funeral Cover ME, we provide you with affordable funeral cover options. We respect your privacy and will never hand your details to any third parties. We highly condone spam and will make sure that our clients do not get infected with spam communication.
We specialize in funeral cover and have many years of experience in the industry. We have done our best to find the most reliable providers. We have a long standing relationship with all the providers we represent.
We are a flexible company and will do our best to accommodate your every need. Our reps are trained to respect every client, and provide a friendly service.
Thank you for the opportunity to provide you with a funeral cover quote. – GET COVERED!