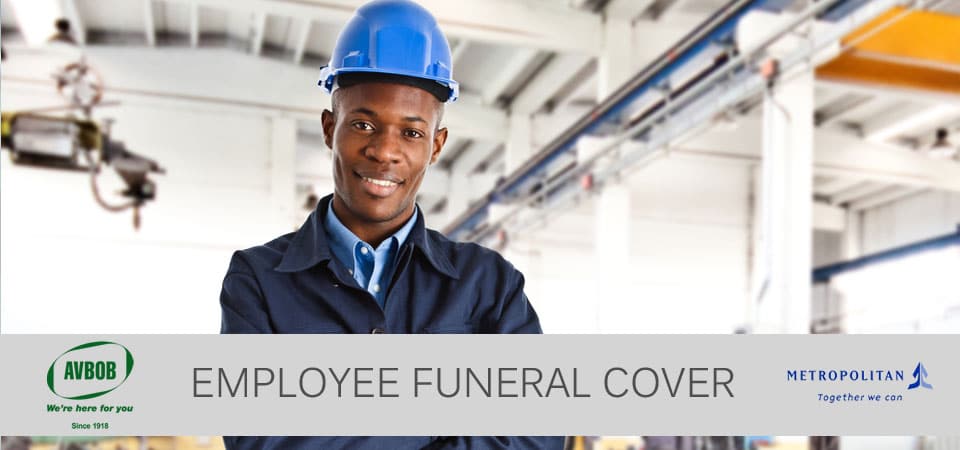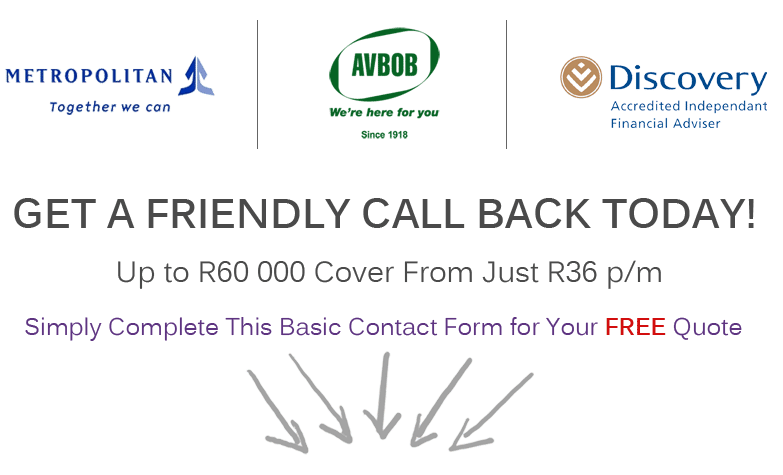 ---
Employee Funeral Cover | Employee Funeral Scheme
---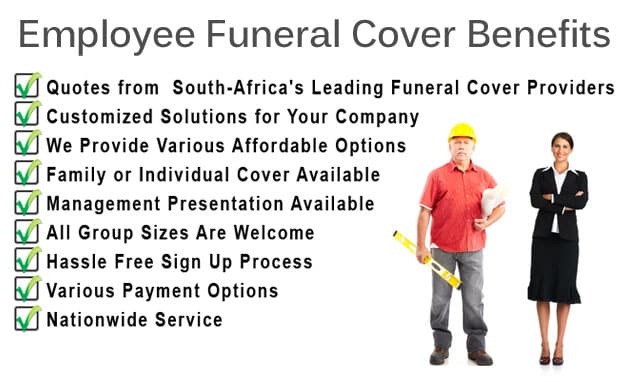 ---
About Employee & Group Funeral Schemes
---
As an employer, it's often expected to provide benefits that can enrich the lives of employees. Employee funeral cover can offer employees a benefit that can drastically assist them in a time of need. Employee funeral cover can be for arranged for any number of employees. No group is too big or too small.
We have seen instances where employees expect the employer to assist the family a deceased employee. This is obviously not a financial obligation the employer is forced to support. However, sometimes the family of the deceased lost the bread winner of the family. Helping the family of your employee can really make a difference.
Don't Sacrifice Productivity When Signing Up for Employee Funeral Cover
---
With employee funeral cover, there will be no medical questions or examinations. This can be very beneficial as most companies can't afford to halt production. It's easy to sign up and does not have to take very long. If the group is large enough, the employees will not even have to sign any documents. This means they can keep working while you arrange the employee funeral scheme. When a claim is made, the money will be paid to the company. The company can then provide the employee with the funds.
With employee funeral cover, the employer does not have to cover the full amount. You can either pay the full amount, or partial subsidy. The employer can decide to pay for just the employee. The employee can then add family members if they want to at an extra cost. This type of product is very flexible. It can be amended to suit both the employee and employer.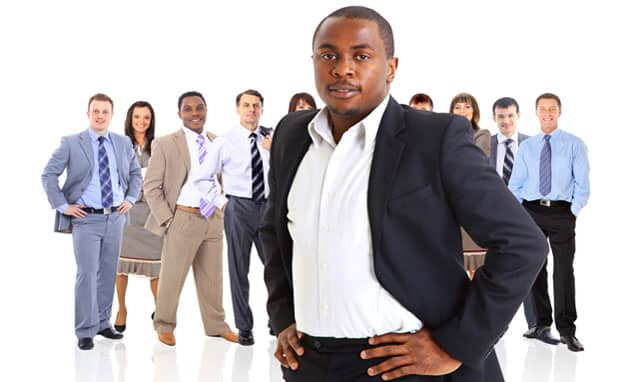 Why Should You Get Funeral Cover for Your Employees?
---
Getting funeral cover for your deserving employee is the right thing to do. It does not have to cost the company an arm and a leg. It can, however, bring you to an emotionally devastated family. All the providers we represent offer employee funeral cover. If it's an extremely large group, a policy can be created to suit your requirements. The policy can be chopped and changed in many regards.
For more information regarding employee funeral cover, feel free to contact us. If you want to see us in person, it can be arranged. We would be more than willing to give you a free management presentation.
Here are Some Pages That Might Interest You:
---
Funeral Cover for Extended Family
---