Who Needs Funeral Cover?
---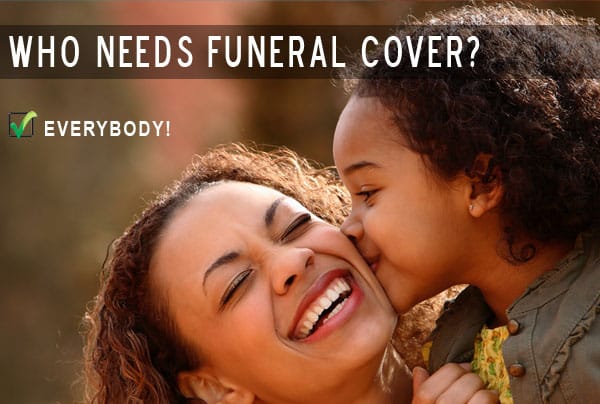 We live in a time where funeral cover or any other type of insurance is vitally important. If you buy a brand new car, you need to get insurance even before it leaves the lot. This is simply a measure to protect the consumer from crippling financial loss. If you buy a new vehicle, the last thing you want is for it to get stolen or damaged before you have protection against such elements.
Funeral cover should be no different. This type of insurance was designed to ensure that you, or your family have funds available if something tragic happen to you. Funeral cover makes money available shortly after your death. This means that you or your family will have no delays when planning the funeral. Funerals today can be extremely costly, not having funds available can be a nightmare.
So this brings us back to our question. Who needs funeral cover?
---
Everybody with a pulse should have some form of funeral insurance. This is regardless of your age or health status. Death does not discriminate against anybody. Accidents can happen at any time, on any day, to any person. Often we hear that young people feel that funeral cover is not a necessity. This is a myth that should be busted quickly. A young person runs just as much risk of dying as anybody else. Getting funeral cover is the responsible thing to do. Imagine if you pass away and your family has to incur debt to take part of your body. This can really put a lot of pressure on your family in a very emotional time.
This means that the answer to the questions is everybody in South-Africa. You can apply for funeral cover for yourself, family or even employees. Having this safety net in place can make a massive difference in the lives of the remaining family. It's important to remember that everybody will die. This is an inevitable event nobody can escape. Preparing for this event might be one of the smartest decisions of your life.
To get the ball rolling, simply fill in our quote form. One of our consultants will phone you as soon as possible. We can arrange your quote and funeral cover for you. If you want to include family members, you can provide us with their ID number during the application process. Every person will be quoted according to their age.
---