Funeral Cover Quotes
---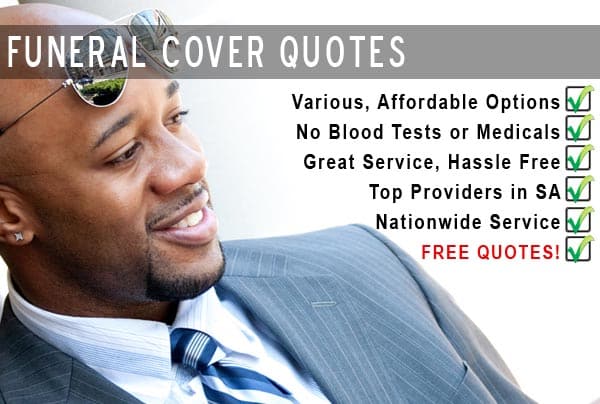 In South-Africa, there are many different ways to get funeral cover quotes. One of the most effective ways is to get funeral cover quotes online. One of the main reasons it might be best to get funeral cover quotes online is  you can compare providers. With a service like funeral Cove ME, you can see the all the benefits every provider has to offer.
To get a funeral cover quotes is extremely easy. All you need to do is simply click on apply anywhere on our site. You can alternatively complete our contact form. We will contact you regarding your quote via telephone. Our friendly consultant will make sure that you understand the entire process. As soon as you get your quote, you can apply for the best funeral plan for your needs. We can provide funeral cover quotes from 3 different providers. We represent AVBOB, Metropolitan and KGA Life.
The providers we represent offer a very broad spectrum of products and services. You can apply for cash only, cash with funeral services or funeral plan with living benefits. All the providers we represent offer affordable group funeral cover. You can include your family on all the listed providers.
Our services do not cost you anything. We are a registered financial service provider and will be able to assist you from a – z. We do not hand your personal details to any third parties. The only reason we ask you for your contact details is to address you properly. As soon as you are 100% happy with your quote, we will be able to arrange your cover for you.
Not having funeral cover in difficult times can cause you or your family a lot of pain. Funerals are extremely expensive. Getting an insurance product to protect your most valuable asset is important. You can have peace of mind by the end of the day. We can arrange your cover via telephone or face to face visit, depending on your needs and location. We provide a nationwide service and will be able to arrange your cover no matter where you are in the country.
The main aim of our website is to make finding the right funeral insurance easy. Apply today, do the right thing and start by getting a quote. You can have cover by the end of the day.
---