How to Change an Existing Funeral Policy

---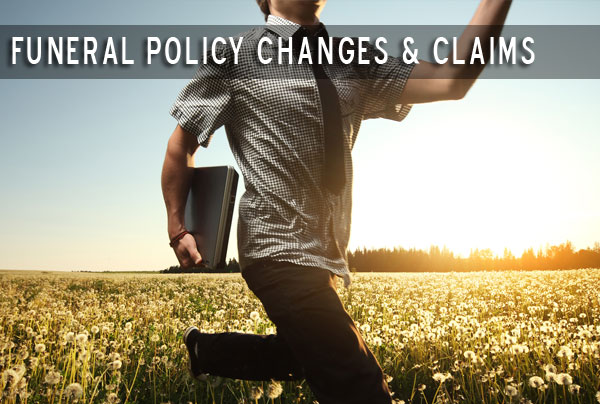 At Funeral Cover ME, we don't have access to the provider's databases. This means that we can't change basic details like ID numbers and banking details. We are aimed at issuing new funeral policies and funeral policy quotes to the general public. The contact details below are used to change information on your existing funeral policy. If you have a policy and want to add new members, we can arrange this directly from our contact form. At Funeral Cover Me, we do not handle claims in any way. We will do our best to assist you where ever we can. If you contact the numbers below, you will be able to get all the required details. At Funeral Cover ME, we strive to offer our clients the best possible service. If you require the contact details for your provider, please check below:
AVBOB Funeral Cover Contact Details:
---
Tel: 012 303 1000
Email: info@AVBOB.co.za
Metropolitan Funeral Cover Contact Details
---
Tel: 0860 724 724
Email: info@metropolitan.co.za
KGA Funeral Cover Contact Details:
---
Tel: 086 1000 542
Email: info@KGA.co.za
Funeral Policy Changes
---
If you have an existing funeral policy, you can contact your provider on the above details. You can make changes like banking details, address and other changes. If you struggle with the provider contact details, feel free to ask us for assistance. Even though, we can't access their systems, we will do our best to assist you where ever we can. We do get a lot of general requests from clients. Mostly they want to find out more about their funeral policies. On the same contact details, you can get more information, claim, and change details. We want to use this opportunity to thank our clients for their support and loyalty. We do our best to make taking a new funeral policy as quick and easy as possible. Please note that it does not cost you extra to make use of our system. Our funeral policy quotes are from some of SA's top providers. If you are happy with your funeral policy quote, we can arrange your cover free of charge. If you need any additional information, feel free to contact us.
---